Now accepting resumes for Spring/Summer/Fall Employment
Bicycle shops transform communities!
Wallpaper stores, hospitals & power plants are necessary for communities, but bicycle shops are a part of it's soul…
The bicycle is the perfect answer for crossing cultural barriers as well as solving economic, environmental & health issues!
It's the perfect antidote to slowing people down and getting them to think.
The bicycle speaks to people; young & old, rich or poor, for recreation or utility.
The bicycle is great common ground! Everybody has a story about riding a bike!
Share yours, listen to others, create new ones!
So you want to work in a bike shop.
If you want a job in a bike shop, start buying tools (one at a time) from a bike shop, and take your
bike apart, see how it works, lube it, clean it up, and put it back together again. Do this 1 million
times.
Do it blind folded.
The Library has books on bike repair, websites do too.
Do things you think you can't do, over-come them.
Take the time to read, experiment, ponder and fiddle.
Get really fast. Repair a flat in under three minutes. Always make things run perfect.
A complete tune up shouldn't take more then 60 minutes.
Go on every group ride and shop ride you can find.
Continually ask questions about how things work and if you don't get an answer, ask somebody else.
Make a list of all the road rides and mtn rides that you might explore in this area then go ride them.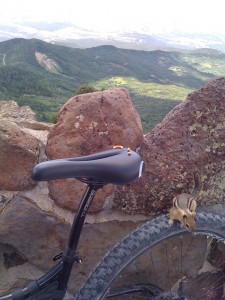 Fall in love with riding in 100 degree heat. Can you ride 50 miles, can you do 75, will you do
100….. multiple days?
Read bike magazines and expose yourself to this strange eclectic culture.
Discover night riding.
Explore your world via bike.
Fix your friends bikes and your moms bike.
Make that pcs of junk run really sweet. Impress a girl.
Discover different bike cultures- Road, Mtn, Fixie, Cruiser, Utility, Recumbent, Tandem, Frame building and design.
Be a parts geek – a techno-wennie.
Drill holes in all your parts to see how light you can make your bike before they break.
Pull bikes out of the trash and fix them up and sell them to raise funds for other bike projects.
I've never trained a good bike mechanic. They always train themselves.
Now you are a bike mechanic and I should like to hire you. ~Chris Brown
If you have what it takes and you are dedicated to helping people get more out of their ride, email your resume to info@browncycles.com.